At GDC 2018 this week, Atari will display its long-awaited and freshly branded retro console.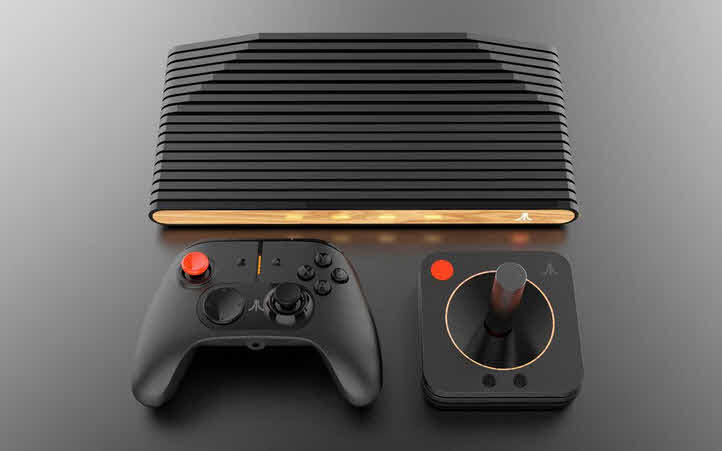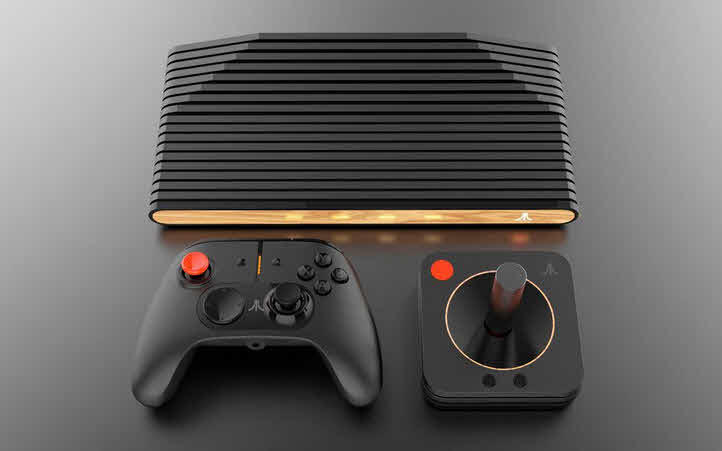 Now Atari is getting the hopes of the faithful up again, announcing that it will be showing the new console starting on March 21 at Game Developers Conference 2018 (GDC), along with prototypes of the Classic Joystick and Modern Controller, and that preorders will begin in April. Still no word on the price, though.
Oh, and it's got a real name now, the Atari Video Computer System, or Atari VCS for short. I kinda liked "Ataribox," but that wouldn't look as cool with the disco-era font in the new logo.